About Us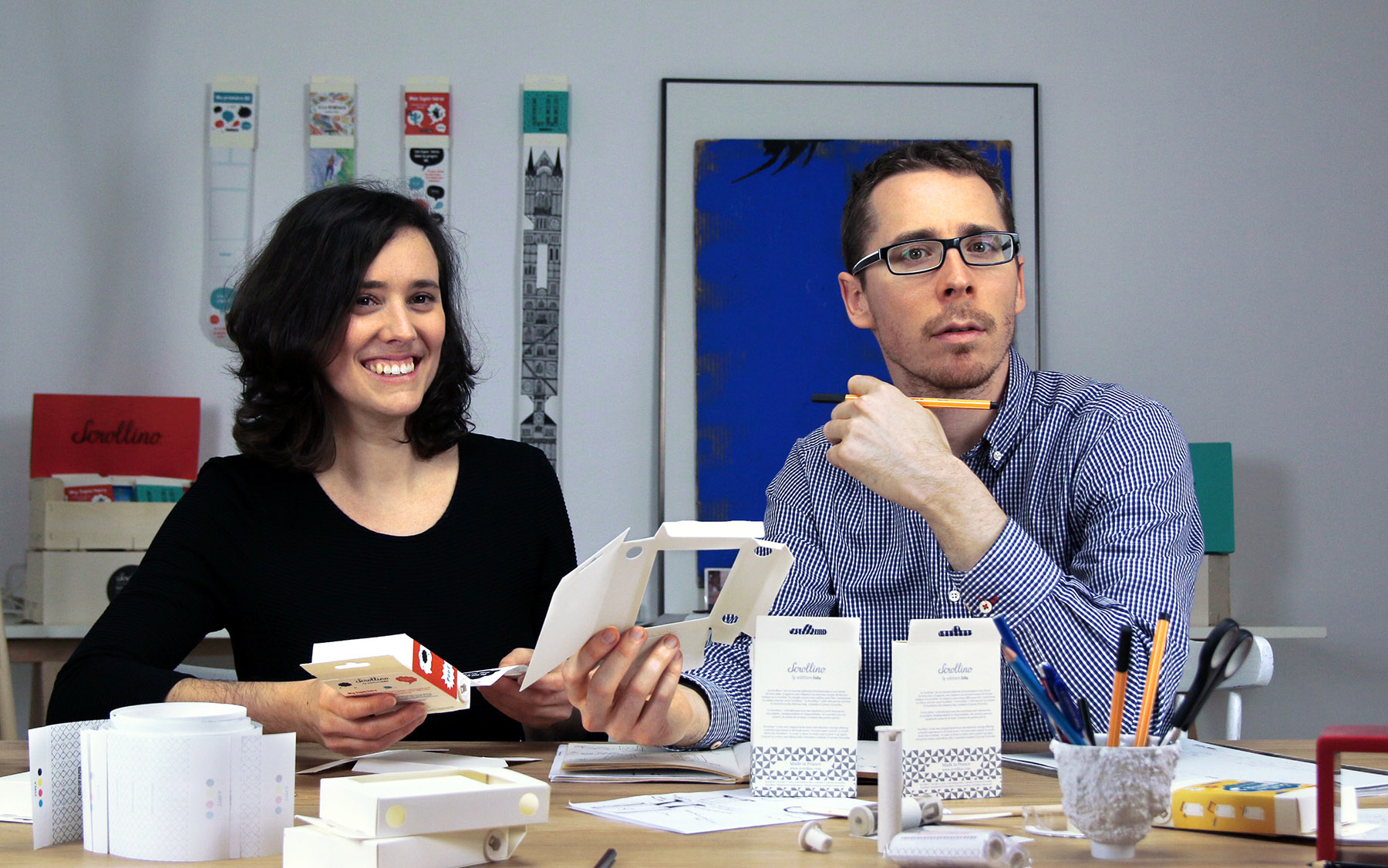 Ludmila & Sylvain Favardin at their atelier in France, photo credits Comfettis
edition lidu
"Books for dreamers"

The international art books publisher EDITION LIDU was established by Ludmila & Sylvain Favardin in 2011 with the desire to create and publish art books giving a unique experience to young and adult readers.
EDITION LIDU collaborates with artists from different countries and cultural backgrounds and offers picture books in English, French and other languages.

Thanks to innovative thinking, edition lidu brings original book concepts and creates new dialogues between artists, publishers, galleries and the wider public through exhibitions, workshops and the ART BOOKS WANTED International Award.
We like to investigate unconventional ways of interacting with the public and exhibiting books. In 2016, we have created a new book form - Scrollino, as a result of 3 years of experiments and design process.
Scrollino is a revolutionary paper media - a new book form to scroll offering a completely new experience to both artists and readers.
Discover our latest projects and events here.