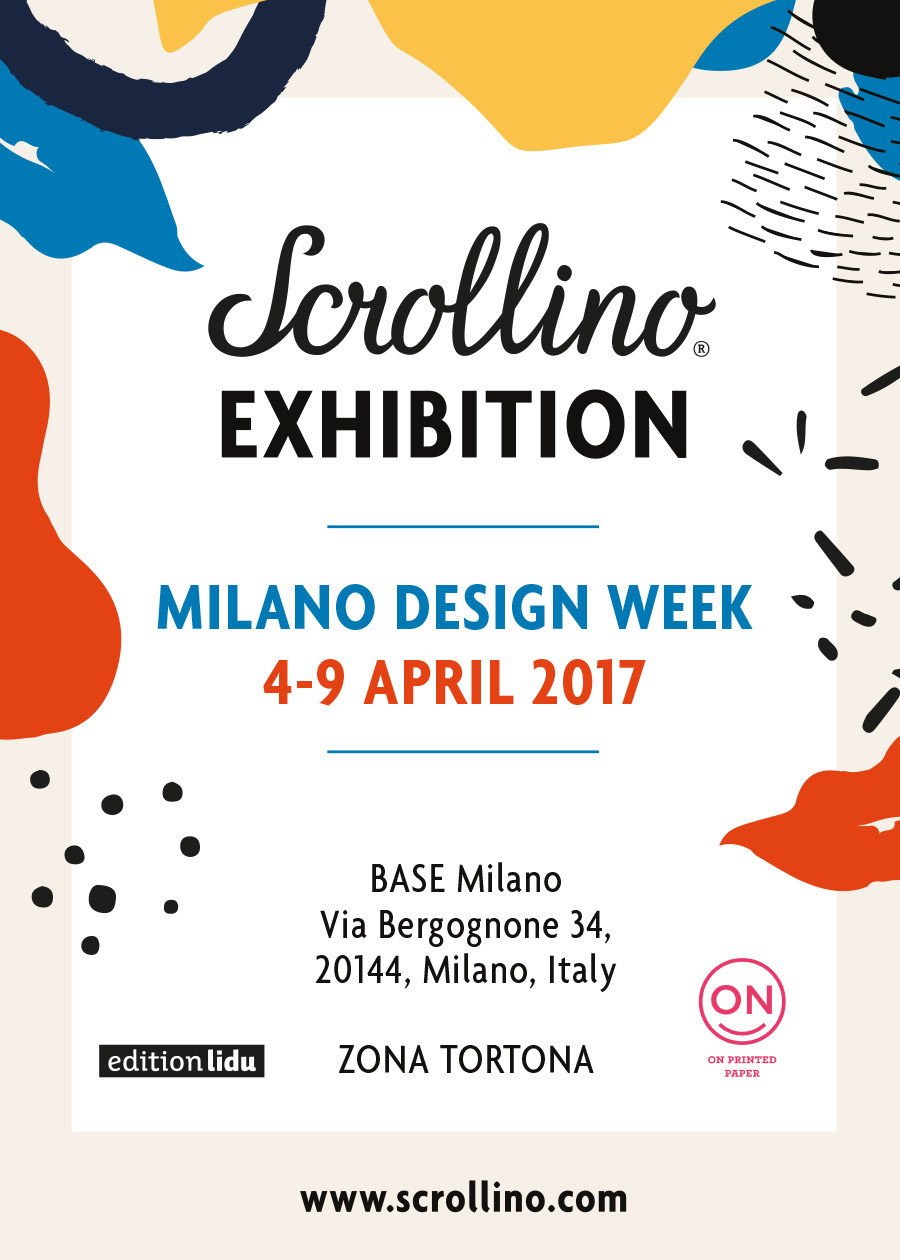 Scrollino Exhibition / Milano Design Week
SCROLLINO EXHIBITION by edition lidu
During Milano Design Week
4-9 April 2017
The exhibition is part of the NOMAD DESIGN project by BASE Milano and the Pop-up Bookshop by ON PRINTED PAPER.
BASE Milano
Via Bergognone 34,
Zona Tortona
20144, Milano, Italy
Opening hours
Tuesday-Saturday
10:00 - 20:00
Sunday
10:00 - 19:00
+ TEMPORARY BOOKSHOP by On Printed Paper
Large selection of thematic design books and Scrollino corner.
Scrollino Exhibition Organized by edition lidu and On Printed Paper
Scrollino Concept & Design: Ludmila & Sylvain Favardin
Curators: Ludmila & Sylvain Favardin
Scrollino Exhibition Design: Ludmila Favardin
Exhibition Partners: On Printed Paper and BASE Milano
Suppliers: G . F Smith and S Paper
Many thanks to Anna Spreafico and Valentina Spreafico.
FREE ENTRY to all events

MEETING WITH ARTISTS & SCROLLINO INVENTORS
Ludmila & Sylvain Favardin
Every day at 18:00 at the BASE Milano / Scrollino corner / Temporary Bookshop


Ludmila & Sylvain Favardin at their atelier in France, photo credits Comfettis

Meeting with artists / Ludmila & Sylvain Favardin
Ludmila & Sylvain Favardin, artists, founders of international art publishng house and inventors of Scrollino® will be presenting their newest project. Scrollino is the new original book form and editorial concept offering a playful experience to all book lovers. You just need a pencil, to scroll down the Scrollino, to read, to draw or write and to pack it up again. Ludmila & Sylvain Favardin will talk about the creation of this revolutionary paper media and the journey from first experiments and prototypes to the final design and the endless creative possibilities.
MEETING WITH ARTISTS & SCROLLINO INVENTORS
Ludmila & Sylvain Favardin
Every day at 18:00 at the BASE Milano / Scrollino corner / Temporary Bookshop
FREE ENTRY to the event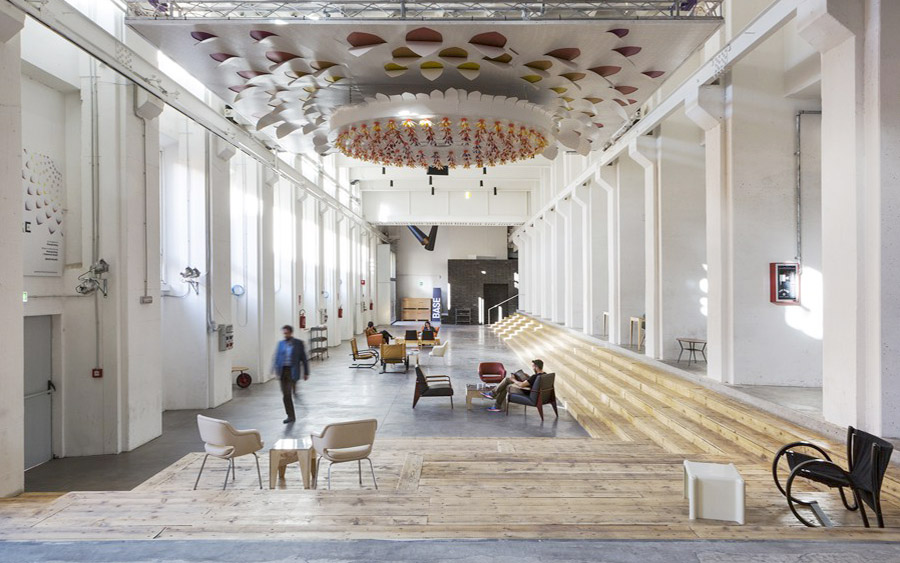 The Scrollino exhibition venue: BASE Milano, photo credits BASE Milano


For the Scrollino Press Release go here
Check the photos from the previous Scrollino Opening Party