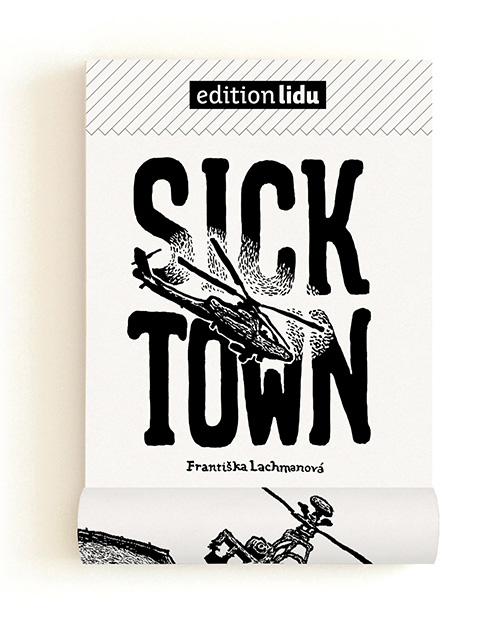 Sicktown / B&W Pocket Comic Book
Product Code:
00001311
Availability:
In Stock
Sicktown / B&W Pocket Comic Book
SICKTOWN
Frantiska Lachmanova


AWARDS
ART BOOKS WANTED International AWARD 2012 - BEST COMICS
Revolutionary Comic Book Collection™ - vol. 1
Seaside Bathers by Joana Rosa Bragança (Portugal)
Arana by Sofia Drescher (United Kingdom)
Sick Town by Františka Lachmanová (Czech Republic)
Blossom by Marike Le Roux (South Africa)
Soul by Tereza Vostradovská (Czech Republic)
Truth Investigating Animals by Line Wasner (Germany)

This revolutionary Pocket Comics Strip was printed with a Thermography technique, originally used for printing receipts at cash registers (POS). Ecological printing, no ink used.
Unique THERMO BOOK CONCEPT™ was created by artists Ludmila & Sylvain Favardin specially for edition lidu.
All Rights Reserved © edition lidu, 2014
THERMO BOOK CONCEPT™ is a copyrighted book concept and may not be copied and reproduced.
Write a review
Note:

HTML is not translated!