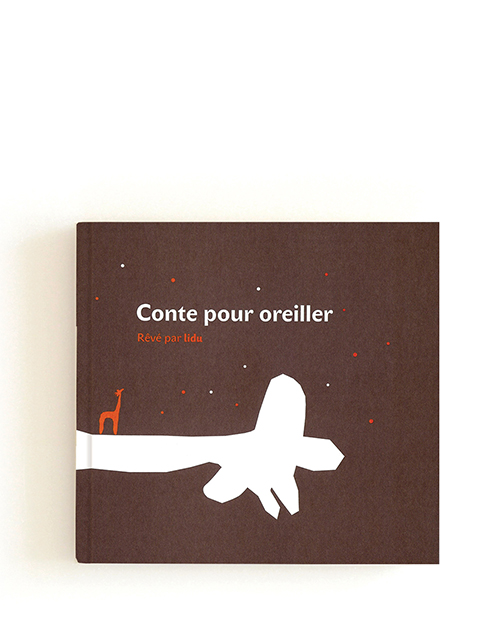 Conte pour Oreiller / Limited edition
Product Code:
11000309
Availability:
In Stock
400.00 €
Ex Tax: 400.00 €
Conte pour Oreiller / Limited edition
CONTE POUR OREILLER / ASK THE STARS
LIMITED EDITION
Ludmila & Sylvain Favardin


Artist's book destined to Art book collectors, Art & Design collections, Museums. The Original book, created during Art residence at La Cambre in Brussels, is preserved in the collection of the Museum of Czech Literature in Prague and was awarded by the Institute of Art & Design in Pilsen for an Exceptional Artwork.
Published in limited edition of 25 pieces in 2 billingual editions. Each copy has aprox. 509 stars - dots perforated by the artist Ludmila Favardin. Hand-bound by Jan Hybner, professor of AAAD Prague. The Czech edition selected among the Most Beautiful Czech Books. The book became part of the Permanent Collection of The Museum of Aplied Arts Prague. In 2013 the Czech/English edition of the book with number 17/25 was purchased by a private collector from Japan during DESIGN AUCTION in Prague.
Artists Ludmila & Sylvain Favardin are represented in art collections of UPM Prague, MG Brno and private collections worldwide. Exhibitions featuring the conceptual work of Ludmila & Sylvain Favardin took place recently at the EFA - The Elizabeth Foundation for the Arts in New York, Art Rotterdam - Attraction of the opposites, HAI Gallery in Breda or Museum Kampa Prague.

PERMANENT ART COLLECTIONS:
UPM / Museum Of Applied Arts in Prague
Museum of Czech Literature
Private Collections (Japon, USA, France, Switzerland, Belgium, Italy, Czech Republic and more)

Bilingual Edition: FRENCH, ENGLISH
56 full coloured pages, 215 x 190 mm
Japanese binding with a Hardcover
Fly-leaves perforated by the Artist
High quality offset printing, Paper Munken Lynx 100 g/m
Typoghraphy: John Sans Medium by Storm Type Foundry
Published: edition lidu, 2009
Limited Edition: signed & numbered, 25 copies
Write a review
Note:

HTML is not translated!