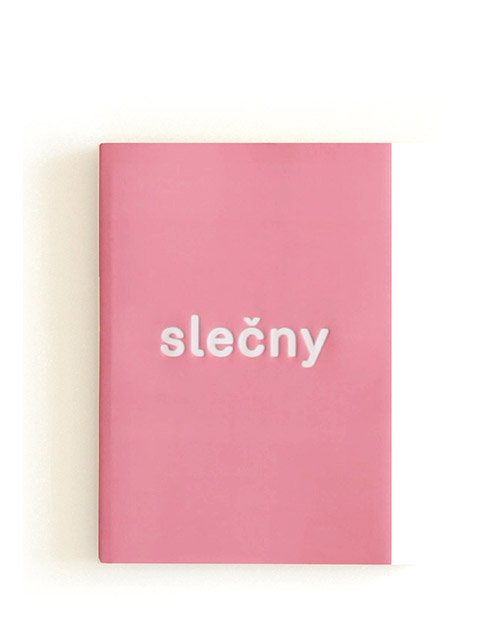 Slecny /Misses
Product Code:
H21000112
Availability:
Out Of Stock
Slecny /Misses
Slečny
Dita Pepe & Barbora Baronová
The book SLEČNY / MISSES is comprised of eight literary adaptations of open confessions of unmarried women in the Czech Republic and Czechoslovakia, ranging from 1920's to the present. The Project describes the specific role of women in the context of modern history. The piece of work aims to offer a view of an interesting sociological phenomenon that becomes, more or less, an important indicator of the value of human life due to social, political, economic, religious, social and other variables. The resulting book is a combination of documentary work, journalism, sociological research, creative writing, historical, political and economic reflections, gender subjects, art and photographs.
Awards: ART BOOKS WANTED International Award 2013 - Honorable Mention
Language: Czech
Photography: Dita Pepe
Texts: Barbora Baronová
Book design: Milan Nedvěd
148 x 210 mm
378 pages
Offset print
First edition, 2012
Write a review
Note:

HTML is not translated!