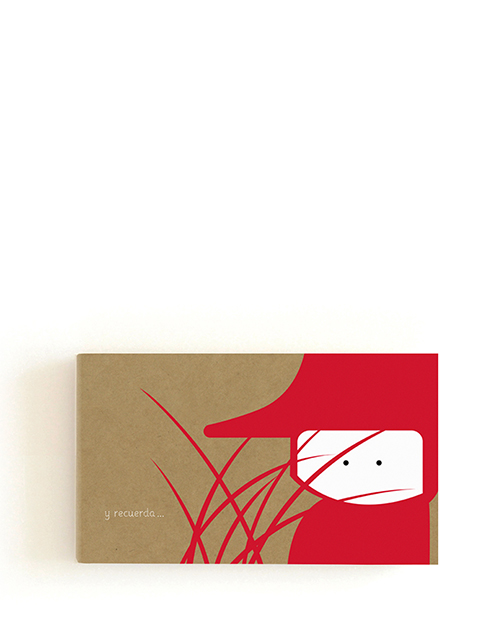 Little Red Riding Hood
Product Code:
41002611
Availability:
Out Of Stock
Little Red Riding Hood
Y RECUERDA
LITTLE RED RIDING HOOD
Juanjo G. Oller

Little Red Riding Hood lived in a forest. One day, her mother asked her to run an errand for her grandmother... Y recuerda is an original all ages graphic book which tells the story of the Grimm brothers only using beautiful pictures. Thanks to Oller's symbolics, reading becomes a game that stimulates the imagination.

ENGLISH & SPANISH introduction
22 pages
290 x 165 mm, 11.4 x 6.5 in
Cover - matte cardboard 300 grs
Quality Offset Printing
Artwork by Juanjo G. Oller
Edition Milimbo

SOLD OUT

Write a review
Note:

HTML is not translated!