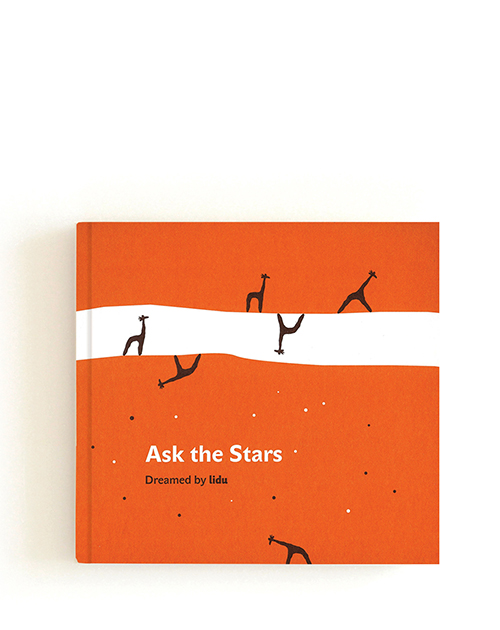 Ask the Stars
Product Code:
9788025459621
Availability:
Out Of Stock
Ask the Stars
ASK THE STARS
POHÁDKA NA DOBROU NOC
Ludmila & Sylvain Favardin


Every night, stars appear in the sky to bring us dreams. They wait for the moment when everybody sleeps, to decide which magic to invent in the sky... It was a lovely summer night and it was as warm as Africa. The stars decided to create the shape of a Giraffe. They waited until midnight to bring her to life...
Charming book hides a night story of the constellation called Camelopardalis - The Giraffe. Minimalist illustrations invite readers to unwind their own imaginations. During the bedtime reading, small dreamers can conjure up the sky full of stars only with the help of a lamp and then plunge into the Night.

The book selected for the touring exhibition of Most Beautiful Czech and Slovak Books.

First edition, CZECH - ENGLISH
56 full coloured pages, 215 x 190 mm
Hardcover, Japan. binding, Perforated Stars-dots
Story and Artwork by Ludmila & Sylvain Favardin
Translations: L. Korenarova, Elle Rose Grace
ISBN 978-80-254-5962-1
Book available for foreign rights, please contact us at rights@editionlidu.com
Write a review
Note:

HTML is not translated!