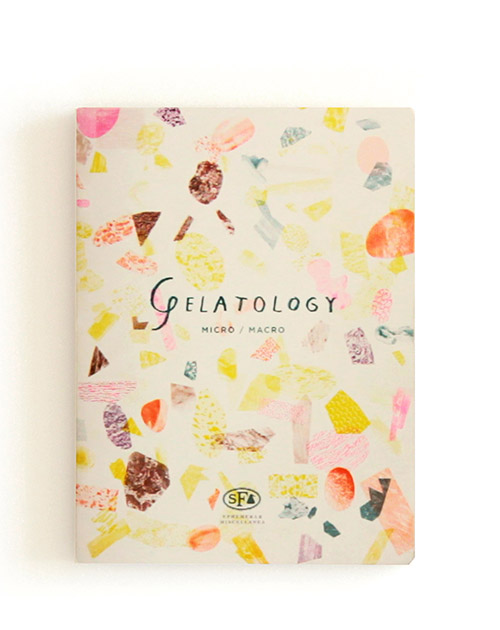 Gelatology
Product Code:
CH31000114
Availability:
Out Of Stock
Gelatology
Gelatology Micro/Macro
Studio Fludd


A Macrocosm of huge and slow geological explosions, erosions and metamorphosis contains in itself a Microcosm of sweet multi-flavour crunchiness and creaminess. You can hold a mountain in your hand and lick an active sundae volcano, learning how to relate the majestic natural events to your daily experiences of transformation.
Studio Fludd is a multidisciplinary creative collective operating since 2008 and currently based in Venice (Italy). The group takes its name from the alchemist Robert Fludd, sharing the aim to transmute base matter through the empiric process. The undertaken projects experiment mixtures: from graphic design to illustration, from printing to installation and self-produced design. The leitmotif of its research are a very fluid approach towards the visual languages and a vivid interest for craftsmanship. Studio Fludd is Matteo Baratto (1986), Caterina Gabelli (1984), Sara Maragotto (1986) and Valeria Sanguin (1986).
Language: English
195 x 260 mm
12 pages
Risograph printed in three colour
Munken Pure paper 300/240 gr
Limited edition of 150 copies
Published by Inuit Editions, Bologna 2014
Write a review
Note:

HTML is not translated!