Scrollino Launch Tour / December 2016
Stop n. 4: Prague
Event: designSUPERMARKET
Kafka House, Kafkovo nám. / 08 - 11th Dec 2016

Scrollino at designSUPERMARKET
The 10th edition of the designSUPERMARKET will present Czech and international designers and traditionally opens its own curated pop-up bookshop during the festival with hundreds of selected titles on design, architecture, art, graphic design, fashion and lifestyle, including a large section of children's books. We are happy to be selected among the best design and art books for over 7 years. This year we will bring the Scrollino for the visitors of this popular sales design festival. The festival will be open from Thursday 8th till 11th December from 10 AM to 8 PM, last day from 10 AM to 6 PM (10 - 20h / 10-18h).
More info about designSUPERMARKET here.


Stop n. 5: Prague
Event: LE MARKET
Galerie Mánes / 17 and 18 Dec 2016
More info about LE MARKET here.

Scrollino at LE MARKET
The next weekend you will be able to find Scrollino and other edition lidu´s books at LE MARKET in the Mánes Gallery (Masarykovo nábř. 250/1, 110 00 Prague) in a company of great product and fashion designers. On Saturday 17th from 10 AM to 9 PM (10 to 21h) and on Sunday from 10 AM to 7 PM (10 to 19h). We will be selling the Scrollino as fresh fruits, so do not hesitate to bring your baskets.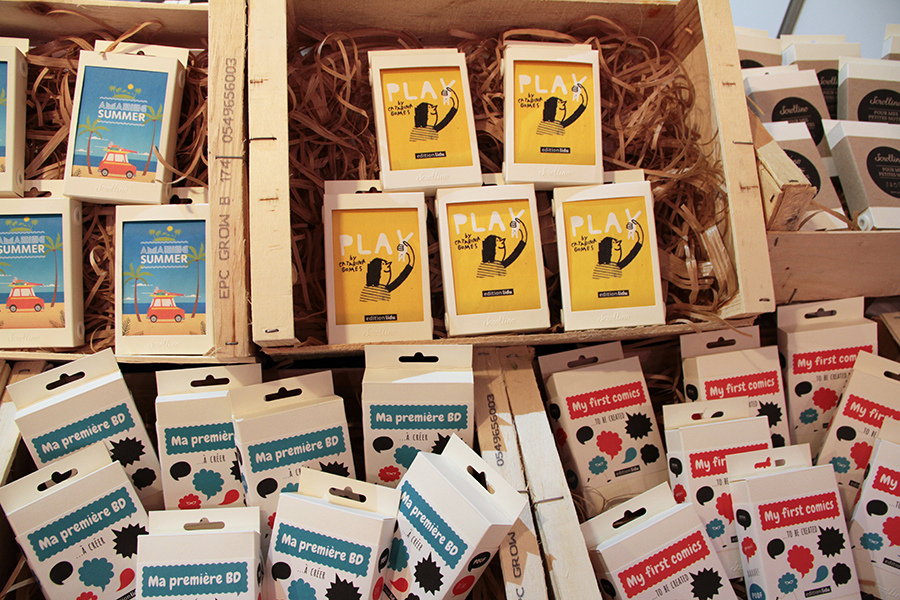 Stop n. 6: Nantes
Event: Marché de Noël
18 Rue Geoffroy Drouet / Quartier Joffre / 10 and 11 Dec 2016

Scrollino at Marché de Noël in Nantes
As you may already know, Nantes in France is the place, where we feel at home for more then a year right now. edition lidu´s creative studio is placed in Nantes and we are happy to yet started many fruitfull collaboration. Come to enjoy the nice atmosphereof marché de Noël with our French friends and collaborators and choose from lovely, mostly handcrafted books and prints. On Saturday 10 December (2 PM - 7 PM / 14 - 19 h) and on Sunday 11 December (2 PM - 6 PM / 14 - 18 h) at 18 Rue Geoffroy Drouet in Nantes. Enjoy!
More info about MARCHÉ DE NOEL in French here.
More Scrollino events are coming in 2017.
Follow us on Facebook to check the tour picks and to see, what city we will visit next
Read ore about teh Scrollino Launch Tour
Check photos from our Scrollino opening party in France
For the Press Scrollino Release with images go here