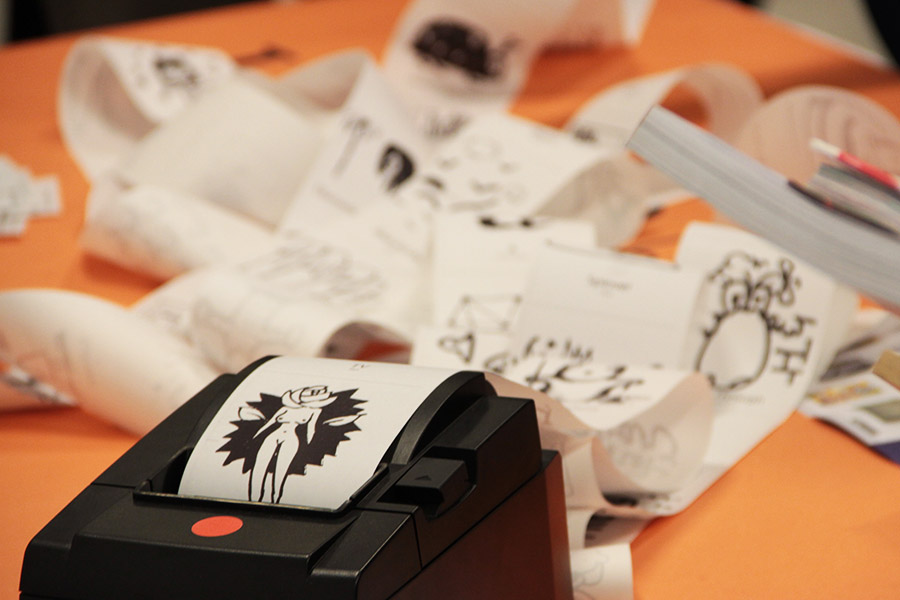 Ludmila & Sylvain Favardin created almost infinite books
How is this even possible you ask? Receipts! The bills in the restaurants, all receipts in the shops are printed with POS printers which use the Thermography technique – the heat is used to make text, instead of ink.
Ludmila & Sylvain Favardin, artists and founders of EDITION LIDU, had this crazy idea to create and print almost infinite books with a completely new technique. They started to experiment with POS printers, originally used for printing receipts at cash registers, but instead of printing receipts with prices, they investigated all possibilities that Termography printers can offer. Many ideas came quickly into mind; one of them was to create a live event where the visitors will be the authors of the Longest Live Printed Book in the World. And that is the story, how this dream of the first book of its kind came true.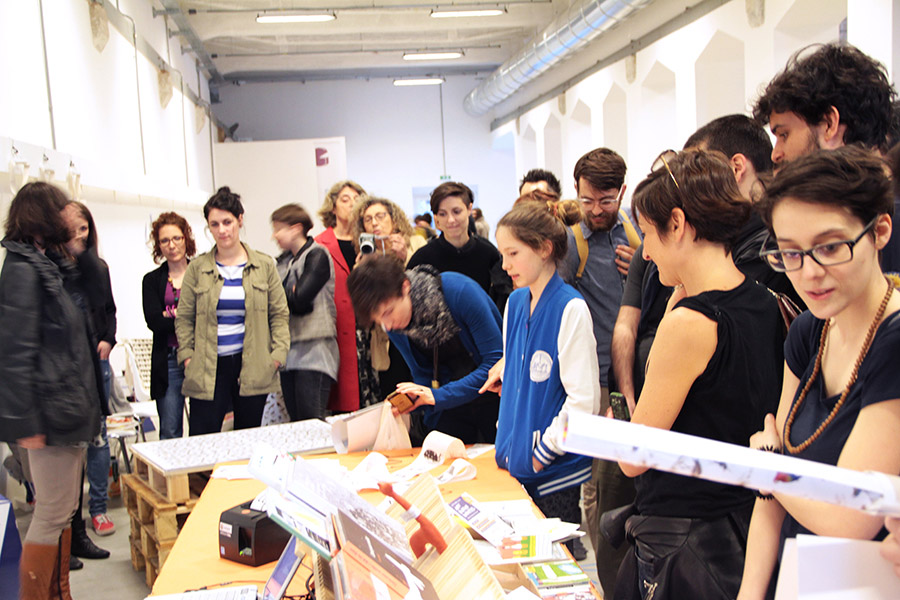 Workshop by edition lidu in Milano
EDITION LIDU organized the first Workshop during Milan Design Week in April 2014. During 3 days of the exhibition artists, designers, children and curious adults were drawing their illustrations to become part of the Longest Book.

View the photos from the Workshop and printing in Milan. You sure will be amazed how each single picture expresses various emotions, states of mind and personalities of every participant of this project. You can see how each piece is important to understand the whole concept and supports the creativity and talented illustrator in every one of us.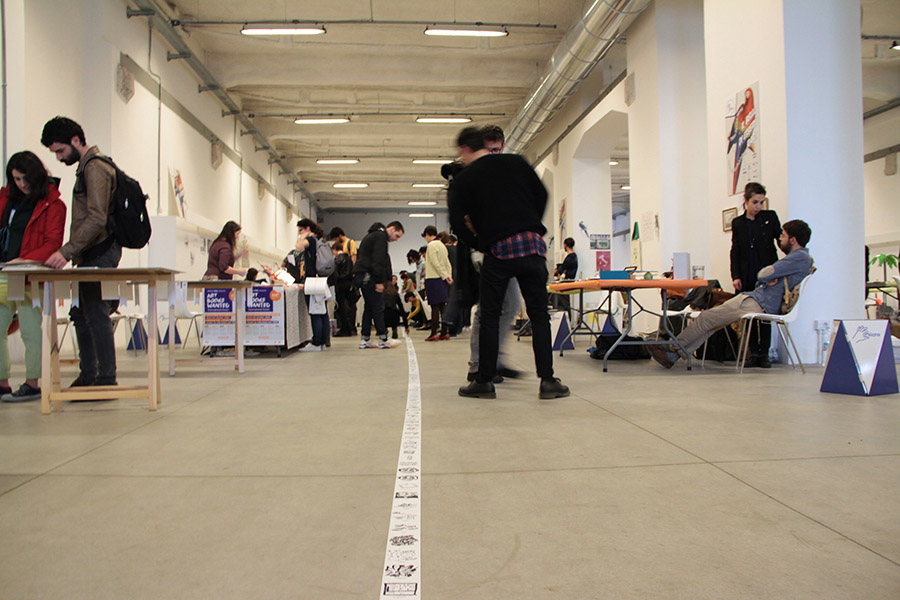 15 metres long live prented book
If you are interested in being a proud owner of this 15 meters long Artwork, be sure to check EDITION LIDU's online shop for further details and pre-order your own Longest Live Printed Book as we will print the book especially for you. And if you think, that the book is just a little too long for comfortable reading, peek to EDITION LIDU's Pocket Comic Books collection Vol. 1 for 6 uniquely printed stories. Long just fine.
Article by Michaela Mlada for EDITION LIDU
See more photos from our Workshop in Milano here
Order the World's Longest Live Printed Book here