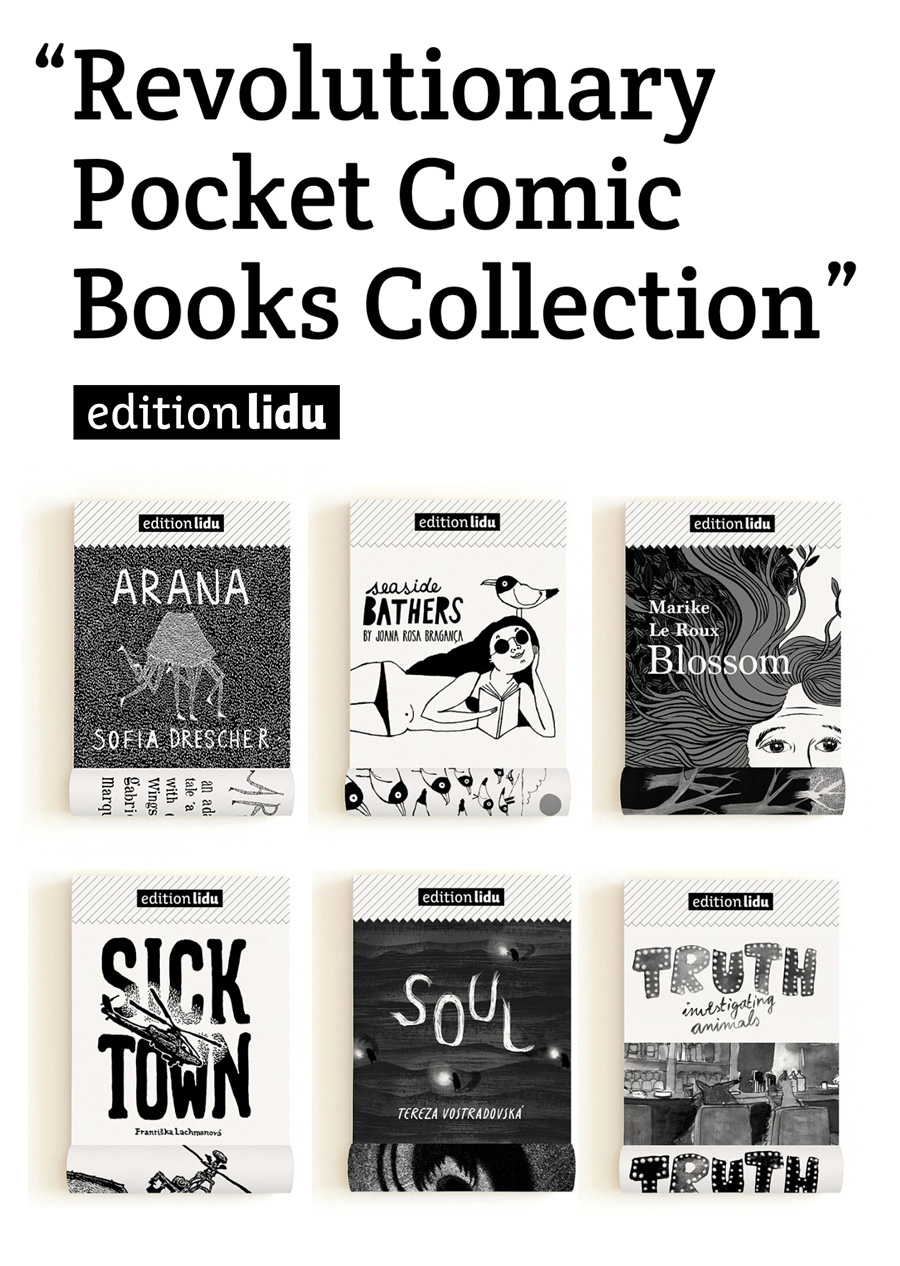 For the 1st Volume of the Pocket Comic Books collection, EDITION LIDU has selected 6 artists and illustrators all of them were participants or award winners of ART BOOKS WANTED International Award 2012 and 2013. EDITION LIDU would like to continue to support participant artists of ABW Award and give them the opportunity to publish and spread their work internationally trough this creative editorial project. Read more about our innovation in Pocket Comic Books here.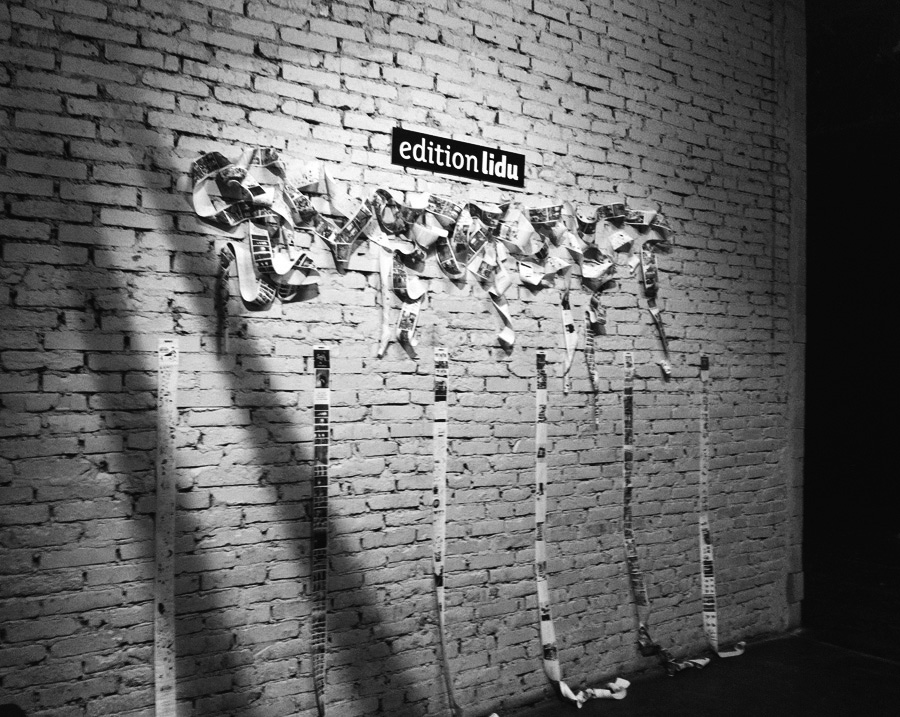 View of the Pocket Comic Books exhibition at Meet Factory in Prague.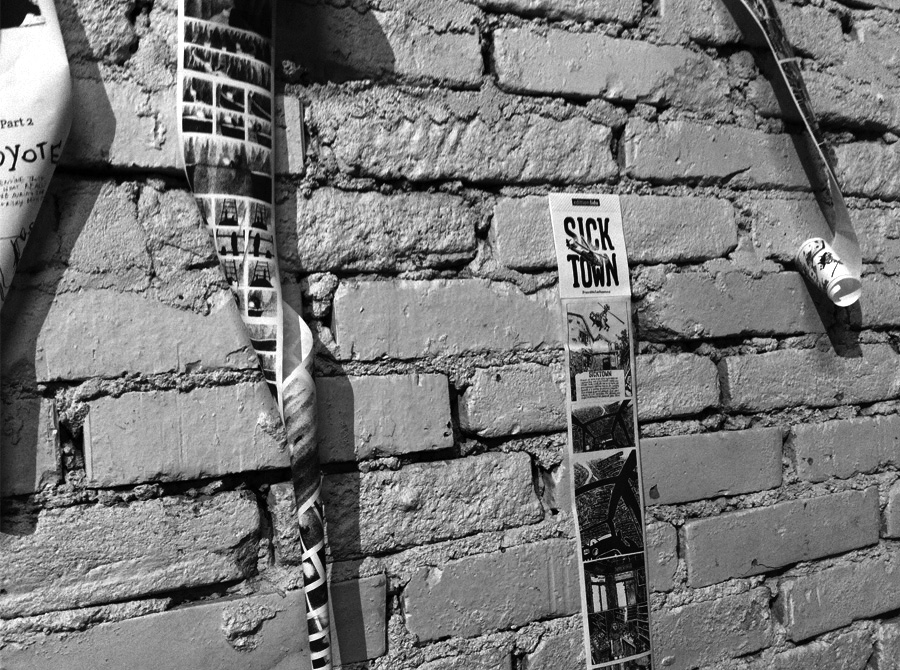 Detail of the installation created by Ludmila Favardin.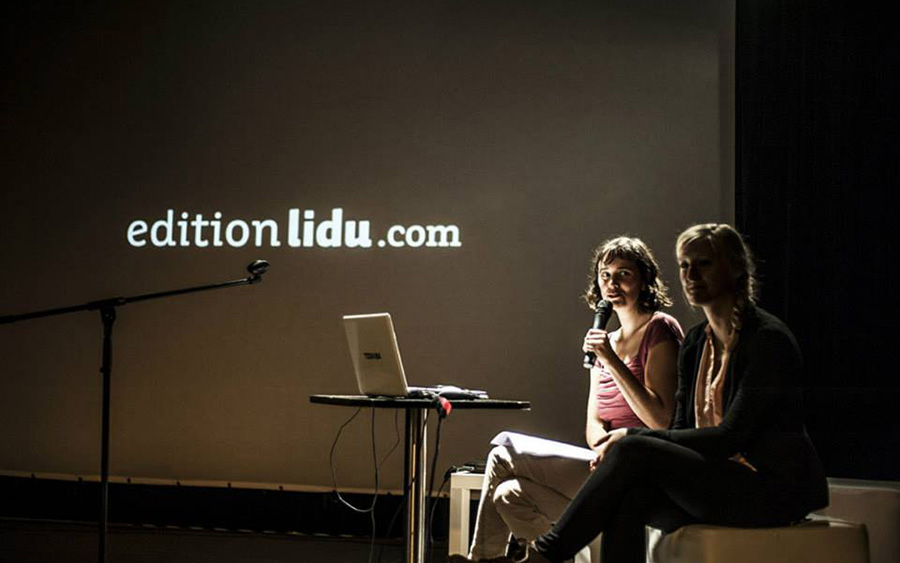 Ludmila Favardin presented the new concept and exhibition by edition lidu. Guest was Tereza Vostradovská - published author in Pocket Comic Book collection - Vol. 01, who talked about her work on the book Soul.
Order your copies of Pocket Comic Books at our online shop
Read more about our revolutionary concept and technique here
Check the video of our Pocket Comic Books on You Tube