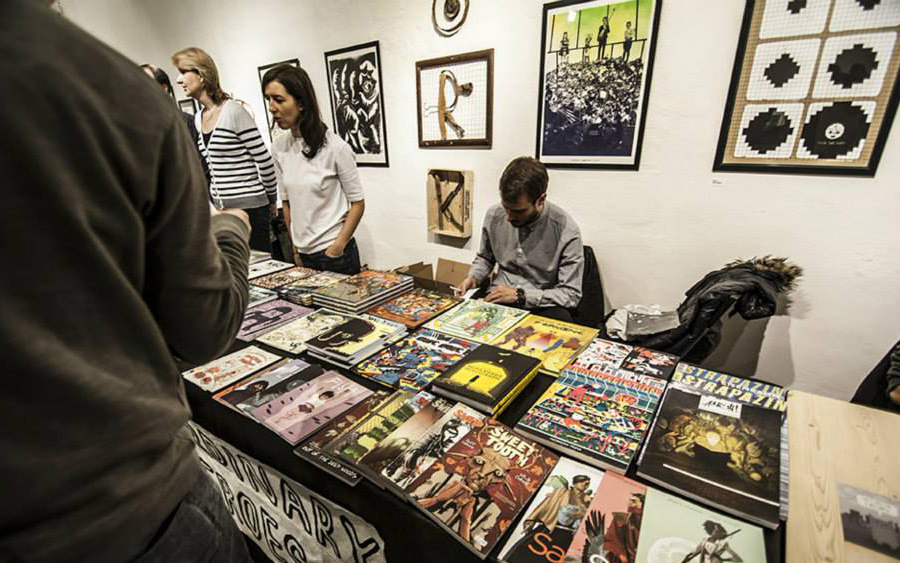 Komiks KomiksFEST! is an international multimedia festival created in 2006 when its aim was to bring Czech comics from the underground and establish it as a full modern media which is able to carry any content. We can confirm that the goal of festivals´s founders Joachim Dvořák and Tomáš Hibi Matějíček was fullfilled.
KomiksFEST! is organised by Labyrint Revue and Seqence o.s. and it presents every year new books, exhibitions, films, theatre performances, book signings and discussions. The 9th year of the festival, many international guest accpeted the invitation such as Alex Maleev (USA/BG), Dominique Goblet (BE), Anton Staykov (BG) Stripburger (SLO), kuš! komikss (LV) or Kutikuti (FIN). Check the Comics Saturday in photos.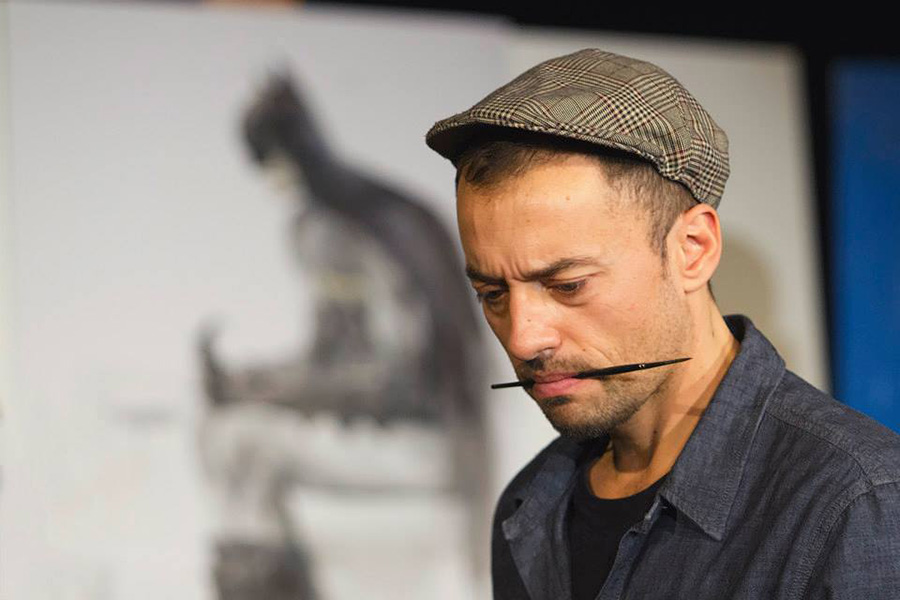 Alex Maleev (BG/USA) (1971) was the guest of honour of this year´s KomiksFEST!. Alex Maleev is a Bulgarian artist who broke through in an American superhero comics magazine. He studied graphic technique in Sofia and has became successful in the USA with his album The Crow and series Sam and Twitch and Daredevil. He created both series in collaboration with the comic book writer Brian Michael Bendis. Maleev combines a precise approach to drawing and an aggressive expressionism with the look of a scratched film tape. The groundbreaking Daredevil has already been published in four Omnibuses in the Czech Republic. The Crow: Dead Time is being published now in October.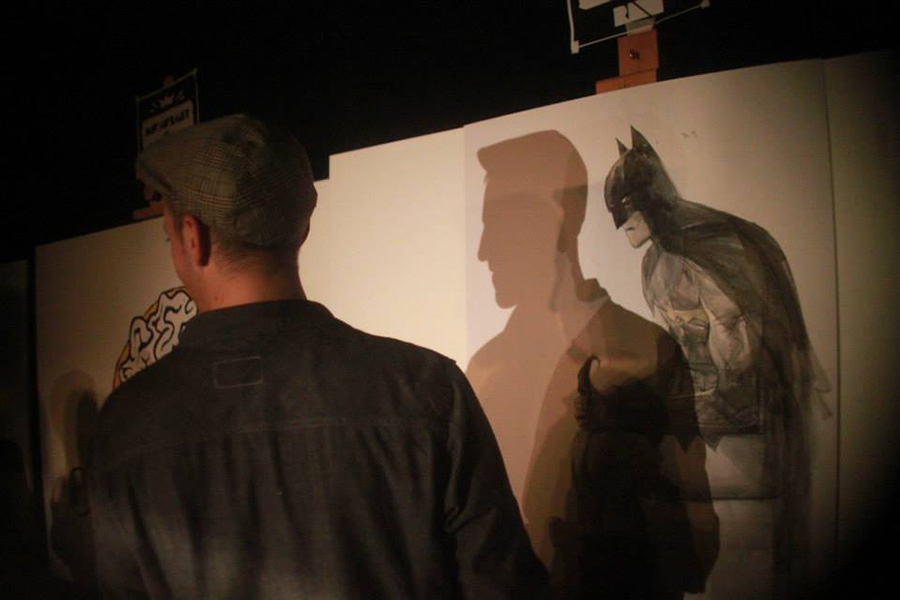 Alex Maleev during the comic battle organized by Drawetc., Meet Factory, 1st November 2014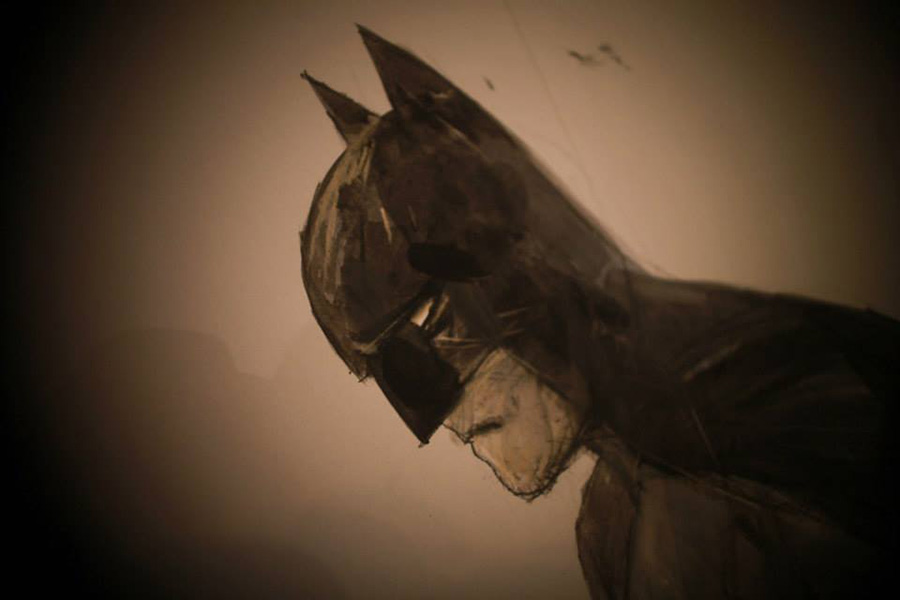 Final drawing of Batman by Alex Maleev, Meet Factory, 1st November 2014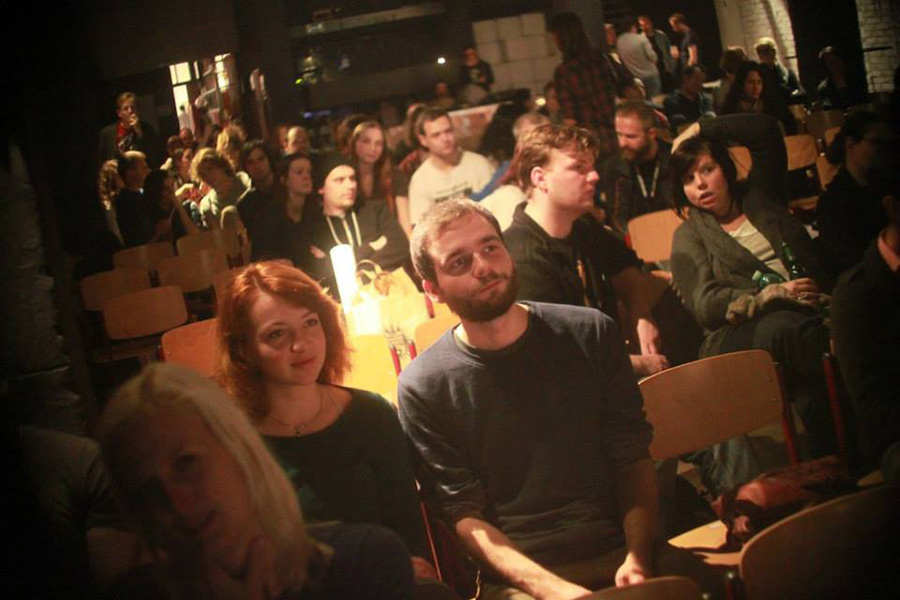 Many people followed talks during the Comics Saturday at Meet Factory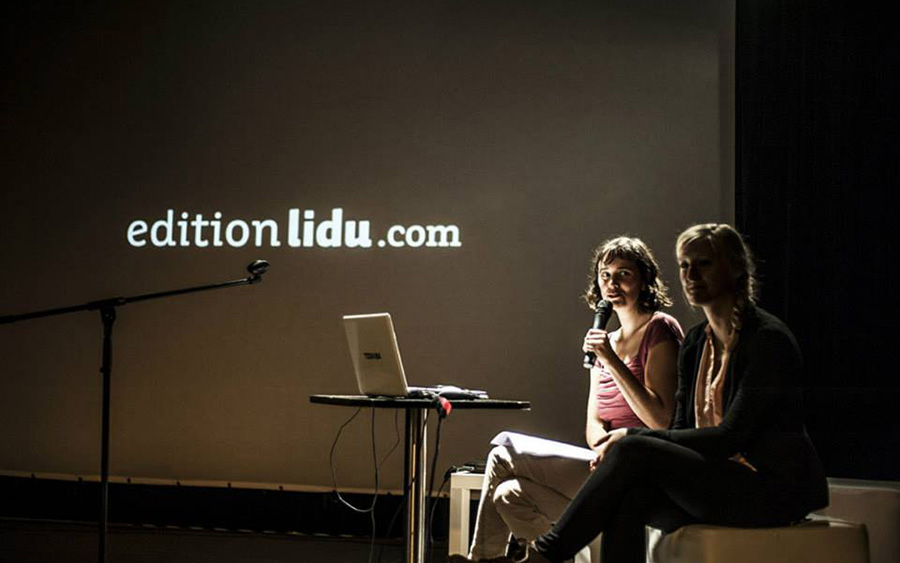 Ludmila Favardin and Tereza Vostradovská were guests of the panel discussion and presented the Pocket Comic Books concept by edition lidu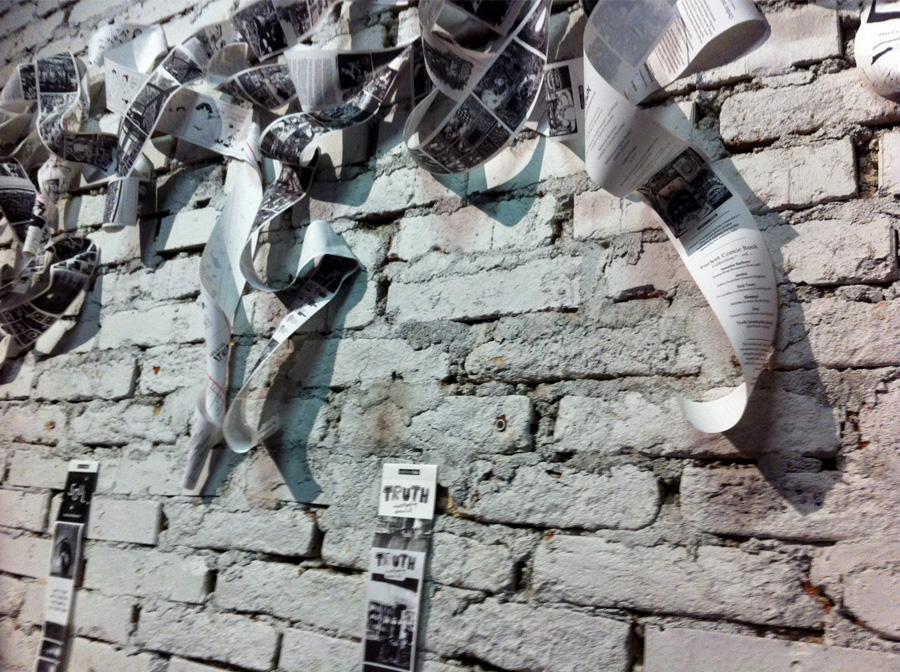 Ludmila Favardin created an installation from Pocket Comic Books specially for KomiksFEST.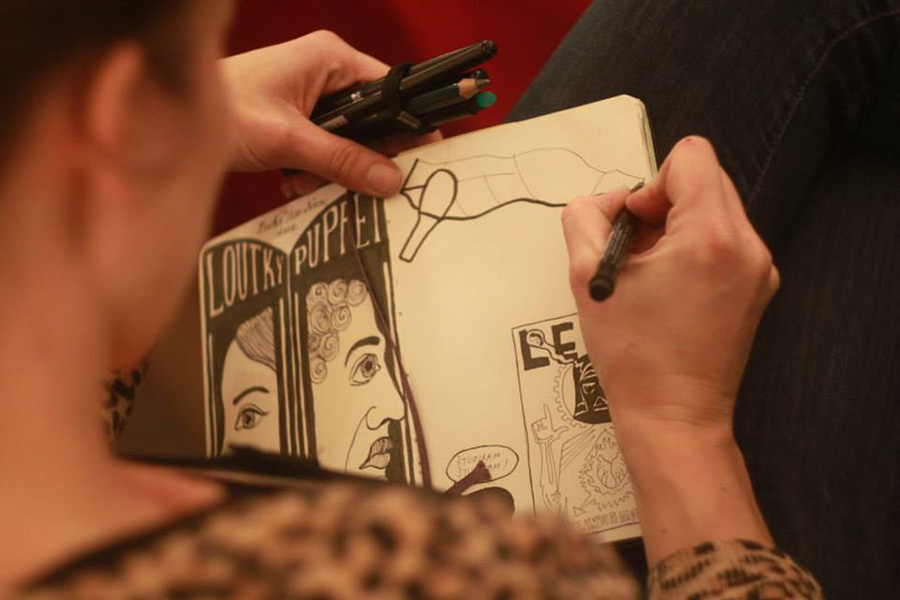 Many workshops had happened during the day, comic editors, artists and fans were drawing everywhere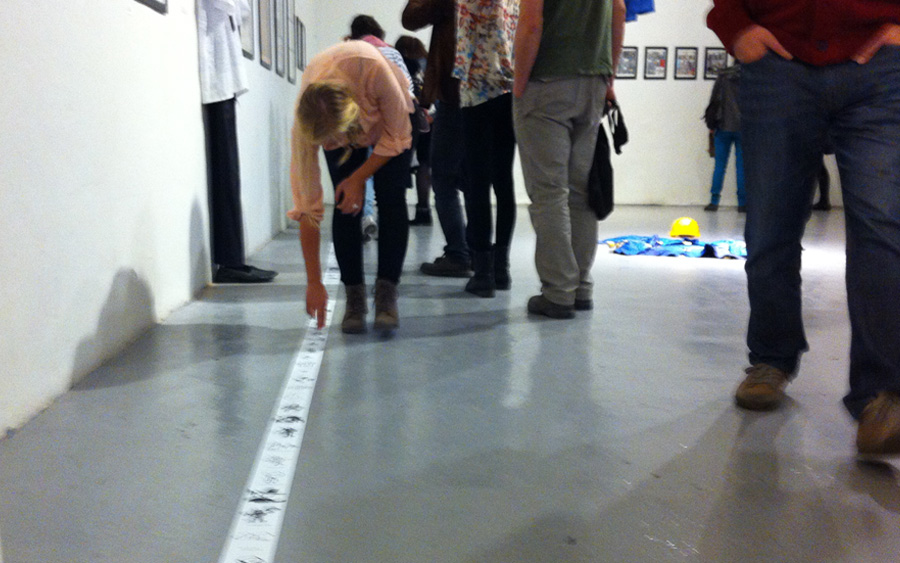 edition lidu organized the workshop The Longest Live Printed Comics with illustrator Tereza Vostradovská, the final comics strip was more then 10 m long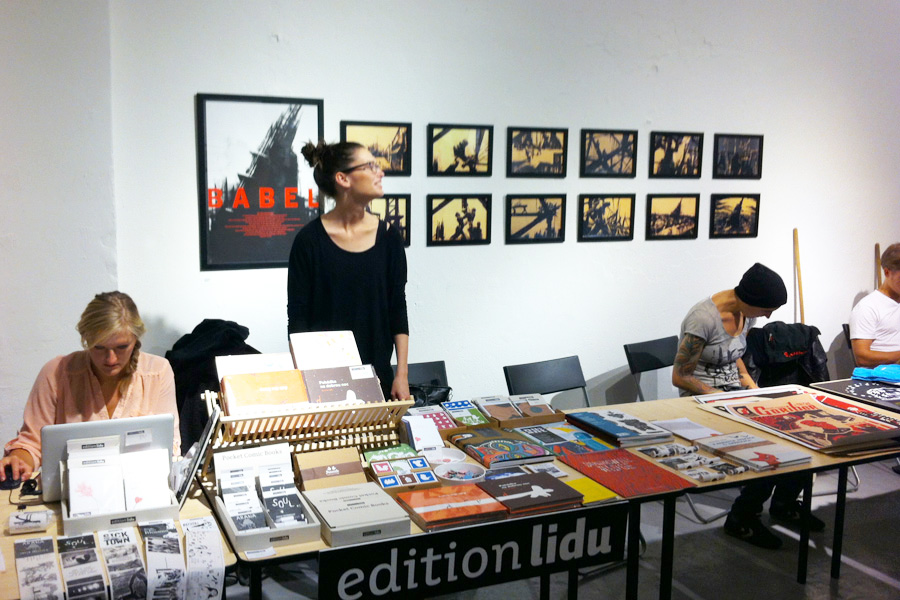 Many editors came to Komiksfest to present their new releases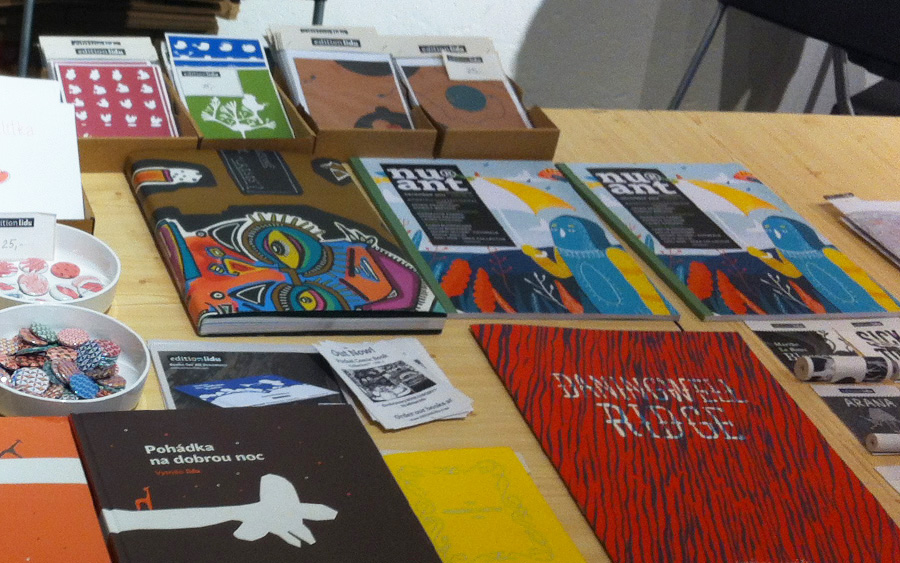 edition lidu presented a selection of comics and art books (Nurant, Daningwell Ridge, Pocket Comic Books and more)
See the Revolutionary Pocket Comic Books Collection here