Book Launch and Exhibition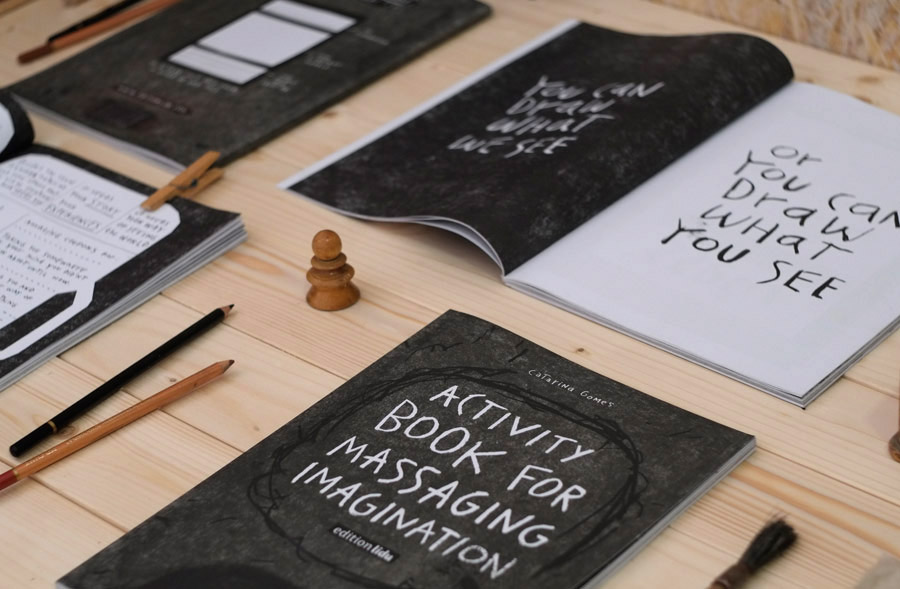 Book Launch / Friday 23 October at 5 pm / at Designblok
Friday 23 October at 5 pm / 17 h
Openstudio - exhibition space of edition lidu
Left part of the Industrial Palace
Vystaviste 67, Holesovice, Praha 7
You can have your copy signed by the author Catarina Gomes during this occassion.
Order you copy now at our online shop
Exhibition of Catarina Gomes at Designblok / Opening hours
From 22nd till 27th October 2015
Thu - Mon 10 am- 9 pm / 10 - 21 h
Tue 10 am - 7 pm / 10 - 17 h
Openstudio - Industrial Palace (Prumyslovy palac)
Vystaviste 67, Holesovice, Praha 7
Curator: Ludmila Favardin (edition lidu)
Installation concept: Catarina Gomes and Ludmial Favardin
Organizer of the exhibition: edition lidu
Partners: KomiksFEST! and Café Jedna.
We would also like to thank to organizers of Designblok for the many years of extraordinary design events.
Check the complete program of Designblok here
Order the new book now at our online shop