Blaue Brush by Andrea Vacovská
Blaue Brush is a handmade typeface painted with a Japanese brush marker on smooth paper. While the font was digitalised, special care was taken to retain its handmade character; as a result it is rough and authentic. Blaue Brush offers a complete font set in one weight that can be used in many languages, with uppercase, lowercase and a full range of decorative characters – a set of five decorative borders, arrow segments and many image characters. Blaue Brush is suited for use in packaging design for labels, tags, posters, unique occasions, music band styles and whatever else. Embrace the brush!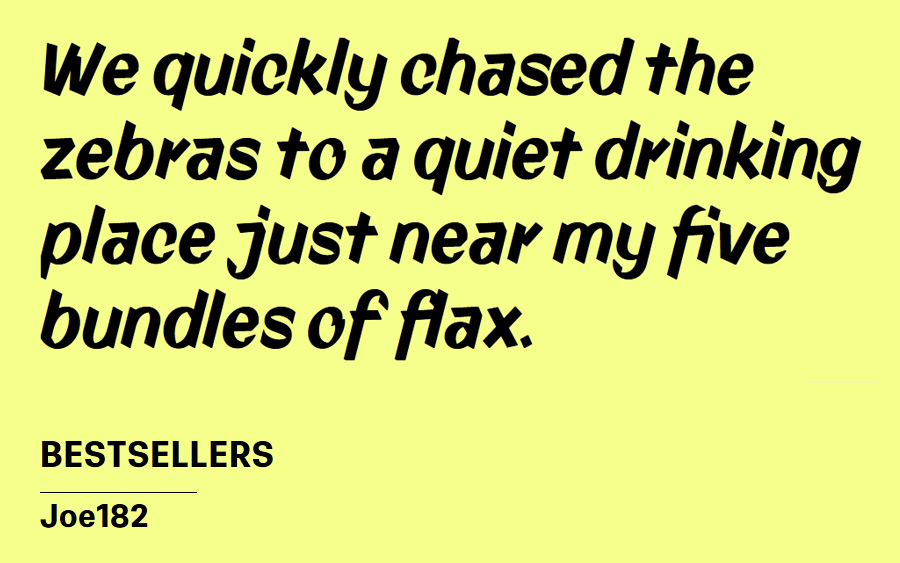 Joe182 by Jan Horcík
Joe182 is a script face based on the authentic traces left by a thick chisel-tip marker. Joe182 was named after the atmosphere of the streets of New York City in the 1970s and 80s, where this script could be seen on almost every street corner in the city's neighbourhoods. In addition to spray paint, the anonymous Joe182 also used markers, which inspired the designer and defined the character of the typeface. The font is primarily suited for headlines, posters and short sentences. The character set supports most European languages and contains ligatures as well as alternative characters.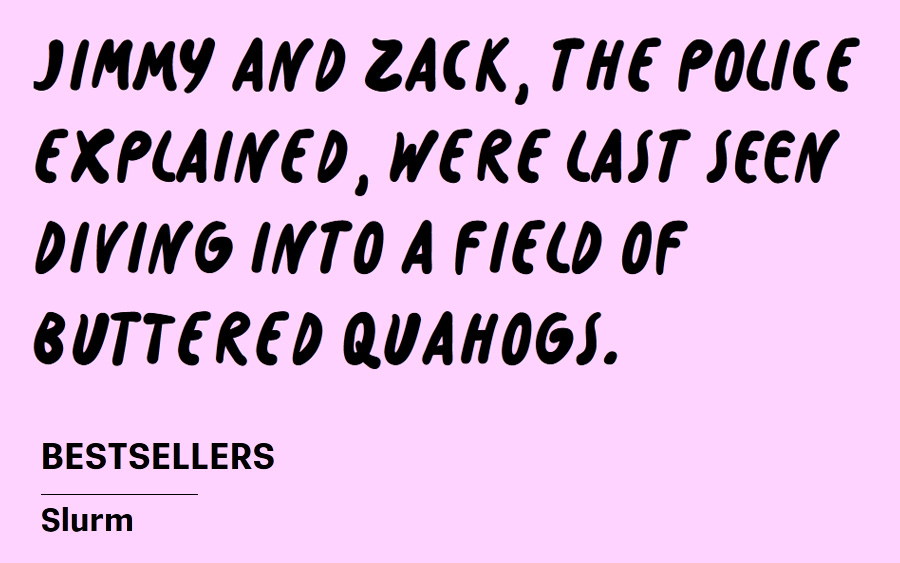 Slurm by Nikola Klímová
Slurm is a hand-drawn fun font that is ideal for use in headlines, descriptions and logotypes used in product design and similar applications. in longer texts it works well as a complementary font for comics and illustrations. Various sizes and weights for individual characters are derived from the hand-drawn font. Each glyph is an original; no shapes are repeated. Ligatures have been created for double letters and the typeface includes diacritics for languages that use Latin letters. the typeface features two basic styles, Regular and Bold, which can be used separately just as well as combined. Each style also includes pictures that can be used for various occasions.
Read our interview with Nikola Klímová, graphic designer shortlisted in ABW International Award.
Discover all 12 fonts on the official Bestseller website