Pecha Kucha - The Art of Concise Presentations
PechaKucha Night, now in over 700 cities, was devised in Tokyo in February 2003 as an event for young designers to meet, network, and show their work in public. It has turned into a massive celebration, with events happening in hundreds of cities around the world.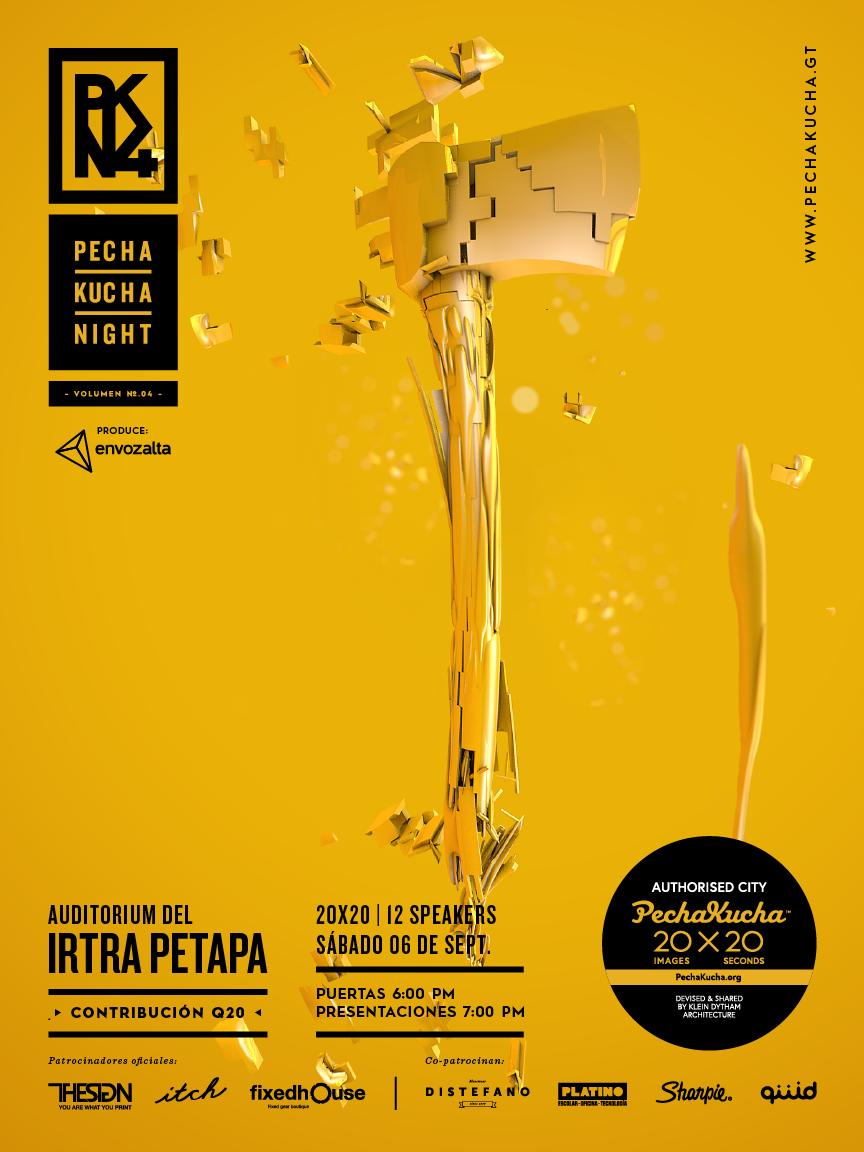 PechaKucha Night in Guatemala Vol. 04
The PechaKucha night in Guatemala is organized by Colectivo En Voz Alta(EVA) and provides a presentation space for emerging artists and designers with ideas and concepts that deserve to be shared.
In this edition PechaKucha GT created more exhibition spaces and learning about design and the visual arts in Guatemala and offers also a series of activities that will happen in the context of Pecha Kucha Night Volume 4.
PechaKucha Night Guatemala Vol. 04
Auditorium IRTRA PETAPA | Av Petapa 42-36 Zona 12.
September 6, 2014 6:00 pm
Contribution Q20.
Read more about Pecha Kucha Night in Guatemala here.
Visit the website of Pecha Kucha Night in Guatemala here.
Official webiste of Pecha Kucha Nights worldwide: www.pechakucha.org