Where you could meet with design stars?
The main places of 16th Designblok were Superstudio Evropa in Wenceslas Square presenting famous design brands. In a former school on Mikulandská street you could find the Superstudio Hra that focused on the central theme of this year's Designblok – Childhood. The Openstudio U Minuty situated in a rare Renaissance building in the Old Town Square, presented over a hundred designers from 15 European countries.
The Art House was placed at the Colloredo-Mansfeld Palace and presented projects on the edge between conceptual art and design. And the important part of Designblok was, of course, the Fashion Stage placed in the reconstructed Baroque Church of St. Simon and St. Jude.
Superstudio Evropa
At Superstudio Evropa we could see the installation by a reknown Italian designer Ferruccio Laviani, who won the international acclaim with the Memphis movement in the late 1980s. Ferruccio Laviani is currently most associated with the leading Italian brands Kartell, Foscarini, Moroso, Boffi and Flos. However, his latest designs do not reject playfulness or a sense of captivation.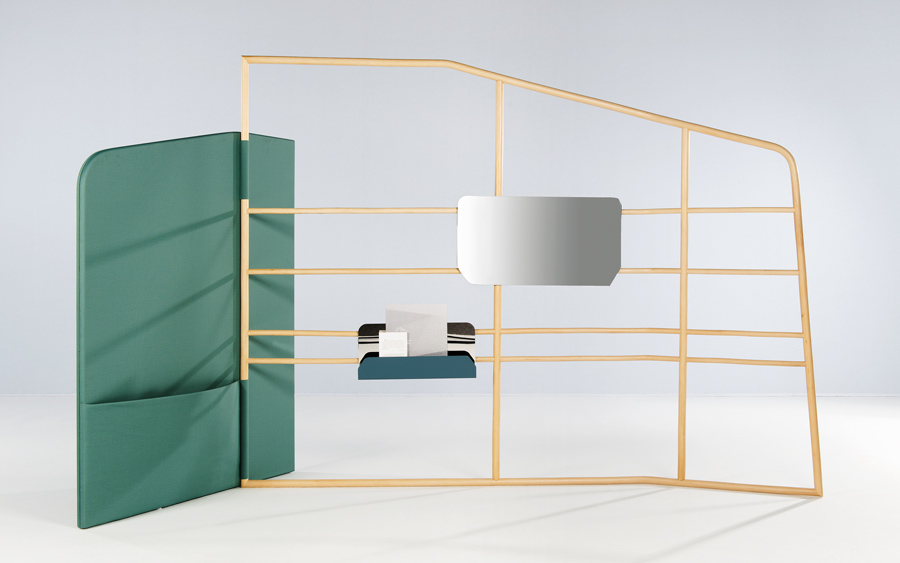 Design project by studio Numéro 111
Art House
At Art House in the Colloredo-Mansfelds Palace in Prague, you could meet with works of Vienna-based progressive team of designers Breaded Escalope. The studio works with socioeconomic and cultural connotations derived from objects and concepts. At Designblok they presented a purely conceptual project which focuses, both on the artistic perspective and sustainable development. A French studio Numéro 111 consists of Sophie Francon, Jennifer Julien and Gregory Peyrache was also interesting part of the Art House exhibition.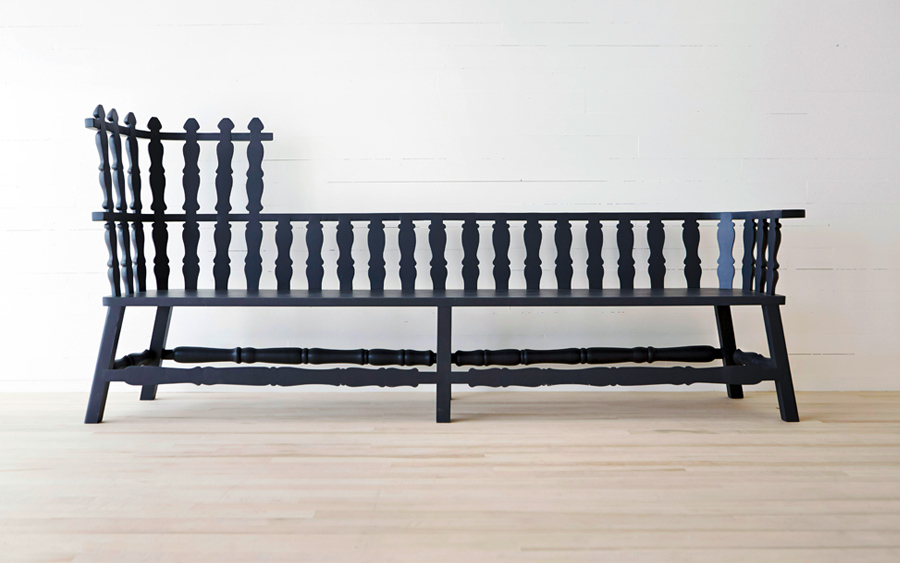 Long bench by Ineke Hans, Photo credits: Steffen Jagenburg
As representative of Dutch design we could meet with a big star in the field of contemporary Dutch design Ineke Hans and Gijs Bakker - visionary in the field of conceptual design and the leading figure of legendary Droog Design.
Superstudio Hra
At Superstudio Hra (means Game) we could play with instalaltion by young Polish conceptual designer Ola Mirecká who works for Lego. You can imagine, it was a lot of fun. Work by another Polish designer Krystian Kowalski, who has, by the way, designed a great escritoire for the Swedish brand Ikea, was on view at Openstudio U Minuty.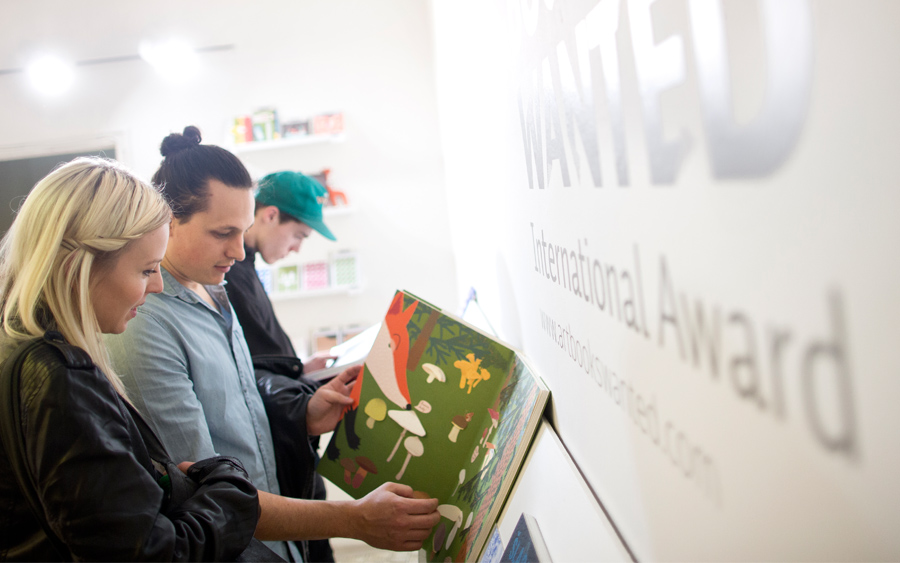 Art Books Wanted Award exhibition 2014 organized by edition lidu, Photo credits: Milan Bureš
Openstudio U Minuty
At Openstudio U Minuty, visitors could see over a hundred designers from 15 European countries. As a part of Openstudio U Minuty, EDITION LIDU has the opportunity to show Award winning and nominated projects of ART BOOKS WANTED International Award 2014. The results were officially announced on 7th October at the Openstudio in the presence of the founders of EDITION LIDU Ludmila and Sylvain Favardin, representatives of the international Jury Lucie Vlčková (UPM Museum / ABW 2013) and Adéla Kudrnová (SOFFA MAG / ABW 2014), international guests such Dr. Joaquim Ramos (Director of the Portuguese Cultural Institute Camões in Prague, as Daniela Dicks (On behalf of Kubista Gallery), Conrad Armstrong (Visual artist and Art educator from USA), Jana Opatrná (Curator of FOX Gallery), Catarina Gomes (ABW Total Winner 2014 / Portugal) and many more. Read more about the ABW Award Night at Designblok here.

Read also the aricle Best of Designblok 2014 / Editor's choice
Read more about the ART BOOKS WANTED Award exhibition at Designblok 2014